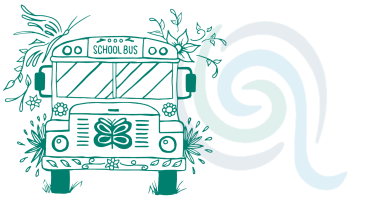 Bus Schedules 
Please note: All of these bus stop times are approximate.  Please be 5-10 minutes early to make sure you are there in time.
The bus route descriptions are the general area that these busses run. Check all routes for your area to confirm which bus your child should ride. 
Click on the Route # below to see the detailed schedule.
| | | |
| --- | --- | --- |
| 2:30 PM | - | Bus Garage / 1120 North Fraser Drive |
| 2:45 PM | - | Quesnel Junior School / 942 Mountain Ash Rd |
| 2:51 PM | - | MCNAUGHTON CENTRE / 241 Kinchant St |
| 3:05 PM | - | Correlieu Secondary School / 850 Anderson Drive |
| 3:45 PM | - | Sylvia's Cafe |
| 4:32 PM | - | 9633 Nazko Rd |
| 4:33 PM | - | Lakeview Dr E & Nazko Rd |
| 4:34 PM | - | 9647 Nazko Rd |
| 4:36 PM | - | LAKEVIEW DR W & NAZKO RD |
| 4:37 PM | - | MOUNTAINVIEW LANE & NAZKO RD |
| 4:39 PM | - | 1027 Niyas Rd |
| | | |
| --- | --- | --- |
| 2:40 PM | - | Nazko Valley Elementary / Nazko Valley School |
| 2:45 PM | - | Nazko Rd & Spruce Ave |
| 2:48 PM | - | Lakeview Dr E / Lakeview Dr E & Nazko Rd |
| 2:52 PM | - | Lakeview Dr E / LAKEVIEW DR W & NAZKO RD |
| 2:55 PM | - | 9655 Nazko Rd |
| 2:56 PM | - | Paul Rd / Mountainview Lane & Nazko Rd |
| 2:58 PM | - | Mountainview Lane / 9689 Mountainview Lane |
| 2:59 PM | - | Sweatlodge Rd / Nazko Rd & Sweatlodge Rd |
| 3:01 PM | - | Niyas Rd / 1027 Niyas Rd |
| 3:05 PM | - | 9905 Nazko Rd |
| 4:15 PM | - | Sylvia's Cafe / 5610 Nazko Road |
| 4:20 PM | - | 5951 Nazko Rd |
| 4:27 PM | - | DOIG RD & NAZKO RD |
| 5:15 PM | - | Nazko Valley Elementary / 9560 Nazko Rd |
| | | |
| --- | --- | --- |
| 2:30 PM | - | Bus Garage  / 1120 North Fraser Drive |
| 2:55 PM | - | QJS |
| 3:09 PM | - | Lifepoint Church. / 288 FLAMINGO St |
| 3:14 PM | - | CSS / 850 Anderson Drive |
| 3:16 PM | - | Shaw Cable (Occasional) / 156 FRONT ST |
| 3:18 PM | - | Petro Pass / 1299 HWY 97 N |
| 3:30 PM | - | Barlow Creek. Route East on Barkerville Hwy 26 / 816 |
| 3:35 PM | - | 1498 BARKERVILLE Hwy |
| 3:37 PM | - | 1987 Barkerville Hwy |
| 3:39 PM | - | 11 Mile Hill / Barkerville Hwy & Eleven Mile Fronta |
| 3:48 PM | - | SORUM RD & BARKERVILLE HWY |
| 3:51 PM | - | UPON REQUEST / RANCH RD/BARKERVILLE HWY |
| 4:06 PM | - | Troll Resort / 7172 Barkerville Hwy |
| 4:34 PM | - | Wells Hotel / 2340 Pooley St |
| 5:45 PM | - | Bus Garage / 1120 North Fraser Drive |
| | | |
| --- | --- | --- |
| 2:20 PM | - | Bus Garage / 1120 North Fraser Drive |
| 2:40 PM | - | Red Bluff Lhtako Elementary / 1533 Maple Drive |
| 2:55 PM | - | Quesnel Junior School / 950 Mountain Ash Road |
| 2:58 PM | - | 2310 Quesnel Hydraulic Road |
| 3:10 PM | - | Correlieu Secondary School / 850 Anderson Drive |
| 3:12 PM | - | 1060 West Fraser Road |
| 3:13 PM | - | 1150 West Fraser Road |
| 3:14 PM | - | SKYLINE RD & W FRASER RD |
| 3:15 PM | - | 1301 W Fraser Rd |
| 3:16 PM | - | 1398 West Fraser Road |
| 3:16 PM | - | 1497 West Fraser Road |
| 3:17 PM | - | 1580 W Fraser Rd |
| 3:17 PM | - | 1632 W Fraser Rd |
| 3:18 PM | - | 167 Macdonald Road |
| 3:18 PM | - | WOLFE RD & MACDONALD RD |
| 3:19 PM | - | 170 Fox Road |
| 3:19 PM | - | 189 Fox Road |
| 3:20 PM | - | 1775 West Fraser Road |
| 3:20 PM | - | 1784 West FRASER Road |
| 3:20 PM | - | Stop at power pole #162 / 1885 W Fraser Rd |
| 3:21 PM | - | 2012 W Fraser Rd |
| 3:21 PM | - | W FRASER RD & CARLSON CANYON RD |
| 3:22 PM | - | W FRASER RD & REIERSON RD |
| 3:24 PM | - | GLASSFORD RD & W FRASER RD |
| 3:27 PM | - | 149 RODDIE RD |
| 3:30 PM | - | 38 Roddie Rd |
| 3:39 PM | - | 4918 W FRASER RD |
| 3:40 PM | - | 5131 W Fraser Rd |
| 3:42 PM | - | LEPETICH RD & W FRASER RD |
| 3:44 PM | - | Narcosli School Mailboxes / W Fraser Rd & Parker Rd |
| 3:52 PM | - | W Fraser Rd & Lands Rd |
| 4:02 PM | - | Mailboxes / Reserve (Mailboxes) |
| 4:03 PM | - | 9151 West Fraser Rd |
| 4:07 PM | - | Turn Around Marguerite Ferry Rd W / Marguerite Ferry Rd W / West Fraser Rd |
| 5:14 PM | - | Bus 17 Home Base / 2899 W FRASER RD |
| | | |
| --- | --- | --- |
| 2:45 PM | - | Bus Garage / 1120 North Fraser Drive |
| 2:54 PM | - | Riverview Elementary / 346 Hartley Street |
| 2:58 PM | - | Lifepoint Church / 1278 Lark Ave |
| 3:10 PM | - | CSS / 850 Anderson Drive |
| 3:16 PM | - | Downtown Firehall / 310 KINCHANT St |
| 3:18 PM | - | Stop across from old QJS site / 487 Vaughan St |
| 3:20 PM | - | N Quesnel Day School / 450 BOWRON Ave |
| 3:21 PM | - | Fircrest Apts / 110 BOWRON Ave |
| 3:28 PM | - | Comeau Rd, pull into Comeau Rd if student is onboard |
| 3:30 PM | - | Dick Rd, pull onto Dick Rd if students are onboard. |
| 3:35 PM | - | Parkland Elementary - Quesnel / 5016 Bjornson Road |
| 3:41 PM | - | Mac Rd on left. Pull in and turn around if student |
| 3:51 PM | - | Triple J, Pull off to the right side / 44461 Hwy 97 |
| 3:56 PM | - | 18254 Cinema Rd |
| 3:58 PM | - | Stop, Pull off to the right side / 19915 Olson Rd |
| 4:01 PM | - | 17135 Olson Rd |
| 4:04 PM | - | 15150 Olson Rd |
| 4:06 PM | - | Tertiary & Quesnel Hixon Rd |
| 4:06 PM | - | 44197 Quesnel Hixon Rd |
| 4:14 PM | - | 43175 Quesnel Hixon Rd |
| 4:23 PM | - | Quesnel Hixon Rd & Morgan Rd |
| 4:26 PM | - | Quesnel Hixon Rd & Hannekan Rd |
| 4:29 PM | - | Plett Rd No 1 & Quesnel Hixon Rd |
| 5:26 PM | - | Bus Garage, Sweep the bus / 1120 North Fraser Drive |
| | | |
| --- | --- | --- |
| 2:10 PM | - | Bus Garage / 1120 North Fraser Drive |
| 2:28 PM | - | Bouchie Lake Elementary School / 2074 Blackwater Road 7 |
| 2:30 PM | - | HEATON RD & BLACKWATER RD |
| 2:31 PM | - | KOHANKO RD & BLACKWATER RD |
| 2:37 PM | - | 2442 Armstrong Crescent |
| 2:38 PM | - | 2515 Blackwater Rd |
| 2:38 PM | - | 2554 Blackwater Rd |
| 2:39 PM | - | 2824 Blackwater Rd |
| 2:41 PM | - | SANFORD RD & BLACKWATER RD |
| 2:42 PM | - | Keys Rd & Blackwater Rd |
| 2:47 PM | - | 2924 Rawlings Road |
| 2:47 PM | - | 2913 Rawlings Rd |
| 2:49 PM | - | 2653 Rawlings Road |
| 2:51 PM | - | 2379 Rawlings Rd |
| 2:51 PM | - | TINDALE RD & RAWLINGS RD |
| 2:52 PM | - | 2232 Rawlings Rd |
| 2:53 PM | - | RAWLINGS RD & MILBURN LAKE RD |
| 2:53 PM | - | Milburn Lake Rd & Stebbe Rd |
| 2:54 PM | - | 1991 MILBURN LAKE RD |
| 2:58 PM | - | 1852 MILBURN LAKE RD |
| 3:00 PM | - | Milburn Lake Mailboxes / 1933 Milburn Lake Rd |
| 3:00 PM | - | Mailboxes / 2936 Nazko Road |
| 3:02 PM | - | Bouchie Lake Firehall / 2355 Nazko Rd |
| 3:12 PM | - | Westside Firehall / 345 ANDERSON Drive |
| 3:17 PM | - | Correlieu Secondary School / 850 Anderson Drive |
| 3:19 PM | - | Fulin McNaughton Students / 340 ANDERSON Drive |
| 3:22 PM | - | FELKER AVE & N FRASER DR |
| 3:27 PM | - | Stop. Quesnel Golf Course by request. Pull off Blackwater Rd, / 1800 Blackwater Rd |
| 3:29 PM | - | 1984 Bradford Road |
| 3:30 PM | - | 1846 Bradford Rd |
| 3:30 PM | - | 2229 Pearce Road |
| 3:32 PM | - | Turn Around / PEARCE RD & BACKER RD |
| 3:35 PM | - | BARTKOW CLOSE RD & BLACKWATER RD / 2140 Bartkow Close |
| 3:38 PM | - | Bouchie Lake Elementary School / 2074 Blackwater Road 7 |
| 3:39 PM | - | HEATON RD & BLACKWATER RD |
| 3:40 PM | - | KOHANKO RD & BLACKWATER RD |
| 3:41 PM | - | BOUCHIE LAKE RD & BLACKWATER RD |
| 3:44 PM | - | 2462 Armstrong Cres |
| 3:45 PM | - | 2828 Blackwater Rd |
| 3:46 PM | - | SANFORD RD & BLACKWATER RD |
| 3:49 PM | - | KEYS RD & BLACKWATER RD |
| 3:51 PM | - | Rawlings Rd Mailboxes |
| 3:51 PM | - | 3204 Rawlings Road |
| 3:53 PM | - | 2924 Rawlings Road |
| 3:53 PM | - | 2694 Rawlings Rd |
| 3:55 PM | - | 2452 RAWLINGS Road |
| 4:00 PM | - | TINDALE RD & RAWLINGS RD |
| 4:01 PM | - | 2293 Rawlings Rd |
| 4:01 PM | - | RAWLINGS RD & MILBURN LAKE RD |
| 4:02 PM | - | 2107 Rawlings Rd |
| 4:04 PM | - | 2075 Milburn Lake Rd |
| 4:06 PM | - | 1969 Milburn Lake Rd |
| 4:07 PM | - | Milburn Boat Launch / 2003 MILBURN LAKE RD |
| 4:07 PM | - | Milburn Lake Rd & Tracy Rd |
| 4:07 PM | - | 1774 Milburn Lake Rd |
| 4:23 PM | - | Bus Garage / 1120 North Fraser Drive |
| | | |
| --- | --- | --- |
| 2:18 PM | - | Bus Garage / 1120 North Fraser Drive |
| 2:34 PM | - | Voyageur Elementary School / 1337 Lark Avenue |
| 2:37 PM | - | Baker School - Little Pioneers / 610 Wade Ave |
| 2:41 PM | - | Turn right onto Winder to let kids off / WINDER ST & RITCHIE AVE |
| 2:42 PM | - | 416 Robertson Ave |
| 2:43 PM | - | ROLPH ST & RITCHIE AVE |
| 2:43 PM | - | Daycare / Webster Ave & Wilkinson St |
| 2:45 PM | - | WILKINSON ST & DOHERTY DR |
| 2:54 PM | - | Voyageur Elementary School  / 1337 Lark Avenue |
| 3:04 PM | - | Correlieu Secondary School / 850 Anderson Drive |
| 3:15 PM | - | RACING RD & VALHALLA RD |
| 3:17 PM | - | Frank's Supermarket / 2310 Quesnel Hydraulic Road |
| 3:18 PM | - | Dragon Lake Elementary. Stop at Crosswalk  / 2665 Quesnel Hydraulic Rd |
| 3:21 PM | - | Turn Around / WEE RD & GOOK RD |
| 3:26 PM | - | SANDERSON RD & QUESNEL HYDRAULIC RD |
| 3:26 PM | - | REDDEN RD & QUESNEL HYDRAULIC RD |
| 3:27 PM | - | TATCHELL RD & QUESNEL HYDRAULIC RD |
| 3:28 PM | - | 3770 Quesnel Hydraulic Road |
| 3:28 PM | - | Turn around  / 422 Lois Lane |
| 3:31 PM | - | Frank's Supermarket, stop at the cross walk behind shell / 118 Juniper Road |
| 3:32 PM | - | 214 Juniper Road |
| 3:33 PM | - | Cloverdale Paint / 464 JUNIPER Road |
| 3:36 PM | - | Quesnel Junior School / 940 Mountain Ash Rd |
| 3:39 PM | - | Sales Rd W & HWY 97 |
| 3:44 PM | - | 2150 Sales Road West |
| 3:44 PM | - | 2146 Sales Road West |
| 3:44 PM | - | SYMINGTON RD & SALES RD W |
| 3:49 PM | - | 1856 SALES Road West |
| 3:49 PM | - | Sales Rd W & Red Bluff Rd |
| 3:50 PM | - | ROAN RD & RED BLUFF RD |
| 3:51 PM | - | 2580 Red Bluff Road |
| 3:51 PM | - | LAWLOR RD & RED BLUFF RD |
| 3:51 PM | - | 2817 Red Bluff Road |
| 3:52 PM | - | Nome Rd & Red Bluff Rd |
| 3:52 PM | - | 2970 RED BLUFF Road |
| 3:52 PM | - | HUBERT RD & RED BLUFF RD |
| 3:52 PM | - | 3048 RED BLUFF Road |
| 3:53 PM | - | 3070 RED BLUFF Road |
| 3:53 PM | - | RICHBAR HILL RD & RED BLUFF RD |
| 3:53 PM | - | 3193 Red Bluff Road |
| 3:53 PM | - | Hanson Rd & Red Bluff Rd |
| 3:54 PM | - | 3384 Red Bluff Rd |
| 3:56 PM | - | Loloff Cres N / Red Bluff Rd & Loloff Cres |
| 3:57 PM | - | Loloff Cres S, House with wagon wheel out front on right / Red Bluff Rd & Loloff Cres |
| 3:58 PM | - | 3978 RED BLUFF RD |
| 4:22 PM | - | Bus Garage / 1120 North Fraser Drive |
| | | |
| --- | --- | --- |
| 2:10 PM | - | Bus Garage/ 1120 North Fraser Drive |
| 2:40 PM | - | Lakeview Elementary - Quesnel / 1525 Beryl Road |
| 2:55 PM | - | QJS / 940 Mountain Ash Rd |
| 3:11 PM | - | Joy Rd / Dragon Lk Rd / 3047 Dragon Lake Rd |
| 3:12 PM | - | Turn around / 2997 Dragon Lake Road |
| 3:13 PM | - | Teofil Rd / Yendrays Rd / 2284 Teofil Road |
| 3:13 PM | - | 3160 YENDRYAS RD |
| 3:14 PM | - | 2232 TIMOTHY Road |
| 3:14 PM | - | 3239 HAYMAN Crescent |
| 3:15 PM | - | 3295 HAYMAN Crescent |
| 3:15 PM | - | GABRIEL RD & HAYMAN CRES |
| 3:15 PM | - | 3392 HAYMAN Crescent |
| 3:15 PM | - | 3459 HAYMAN Crescent |
| 3:18 PM | - | 3146 Keith Road |
| 3:18 PM | - | KEITH RD & JEFF RD |
| 3:23 PM | - | Loloff Rd & Hwy 97 / 3399 RICHLAND CLOSE |
| 3:24 PM | - | 3501 Loloff Road |
| 3:24 PM | - | 3604 Loloff Rd |
| 3:27 PM | - | LOLOFF RD & RED BLUFF RD |
| 3:29 PM | - | Mailboxes / 2501 Durrell Rd |
| 3:34 PM | - | Durrell Trailer Park / Lower park entrance |
| 3:37 PM | - | 3375 Dale Lake Road |
| 3:38 PM | - | Mailboxes / 3505 DALE LAKE Road |
| 3:39 PM | - | 3822 Dale Lake Road |
| 3:40 PM | - | 3786 Dale Lake Rd |
| 3:41 PM | - | 4142 DALE LAKE Road |
| 3:41 PM | - | 4228 DALE LAKE Road |
| 3:42 PM | - | 4228 Dale Lake Rd |
| 3:52 PM | - | Lighthouse Ranch / 3750 JOHNSON Road |
| 3:53 PM | - | 3519 JOHNSON RD |
| 3:53 PM | - | 3403 JOHNSON RD |
| 3:55 PM | - | 2644 Johnson Rd |
| 3:57 PM | - | 2225 Johnson Rd |
| 3:58 PM | - | JOHNSON RD & DRAGON LAKE RD |
| 3:59 PM | - | 1417 DRAGON LAKE RD |
| 4:04 PM | - | Dragon Lake Elementary / 2671 Hydraulic Road |
| 4:25 PM | - | Bus Garage / 1120 North Fraser Drive |
| | | |
| --- | --- | --- |
| 2:20 PM | - | Bus Garage / 1120 North Fraser Drive |
| 2:25 PM | - | Riverview Elementary / 346 Hartley Street |
| 2:35 PM | - | Beside United Concrete / 1421 Sword Ave |
| 2:55 PM | - | 938 Mountain Ash Rd |
| 2:59 PM | - | Frank's Supermarket / 2312 Quesnel Hydraulic Rd |
| 3:00 PM | - | VALHALLA RD & RACING RD |
| 3:13 PM | - | CSS / 850 Anderson Drive |
| 3:25 PM | - | QJS / 940 Mountain Ash Rd |
| 3:30 PM | - | Dragon Lake Elementary, Stop at Crosswalk / 2671 Hydraulic Road |
| 3:36 PM | - | SANDERSON RD & QUESNEL HYDRAULIC RD |
| 3:39 PM | - | REDDEN RD & QUESNEL HYDRAULIC RD |
| 3:39 PM | - | TATCHELL RD & QUESNEL HYDRAULIC RD |
| 3:40 PM | - | LOIS LANE & QUESNEL HYDRAULIC RD |
| 3:40 PM | - | 3962 QUESNEL HYDRAULIC Road |
| 3:42 PM | - | Dragon Lake Rd & Quesnel Hydraulic Rd |
| 3:46 PM | - | BRIGHTWAY RD & QUESNEL HYDRAULIC RD |
| 3:48 PM | - | 4528 Quesnel Hydraulic Rd |
| 3:52 PM | - | Stop/ PIONEER RD & QUESNEL HYDRAULIC RD |
| 3:55 PM | - | 4620 Quesnel Hydraulic Rd |
| 3:57 PM | - | 4627 Quesnel Hydraulic Rd |
| 3:58 PM | - | STOP. MAILBOXES / 4673 Quesnel Hydraulic Rd |
| 4:12 PM | - | 4878 Quesnel Hydraulic Rd |
| 4:17 PM | - | 4591 Garvin Rd |
| 4:27 PM | - | 5788 Quesnel Hydraulic Rd |
| 5:00 PM | - | Bus Garage / 1120 North Fraser Drive |
| | | |
| --- | --- | --- |
| 2:10 PM | - | Bus Garage / 1120 North Fraser Drive |
| 2:29 PM | - | Bouchie Lake Elementary School / 2074 Blackwater Road 7 |
| 2:31 PM | - | 2377 NORWOOD Road |
| 2:34 PM | - | Norwood Rd & Barker Rd |
| 2:35 PM | - | 2507 NORWOOD Road |
| 2:42 PM | - | 1984 Bradford Road |
| 2:45 PM | - | Turn around  / PEARCE RD & BACKER RD |
| 2:47 PM | - | 1970 Langley Rd |
| 2:49 PM | - | MORROW RD & LANGLEY RD |
| 2:49 PM | - | 1896 Langley Rd |
| 2:50 PM | - | LANGLEY RD & PARADISE RD |
| 2:52 PM | - | Right on Gorder to Mailboxes |
| 2:53 PM | - | 2293 GORDER Road |
| 2:54 PM | - | 2336 Gorder Road |
| 3:06 PM | - | Baker Crosswalk / ANDERSON DR & WADE AVE |
| 3:10 PM | - | CSS / 850 Anderson Drive |
| 3:14 PM | - | Riverview Crosswalk / 329 Hartley St |
| 3:15 PM | - | 668 Baker Drive |
| 3:17 PM | - | Baker Dr & Twan Ave |
| 3:18 PM | - | 1241 BAKER CREEK RD |
| 3:18 PM | - | 1402 Baker Creek Rd |
| 3:20 PM | - | 1725 Baker / Pinnacles Rd & Baker Creek Rd |
| 3:21 PM | - | HESKETH RD & PINNACLES RD |
| 3:29 PM | - | 2682 PINNACLES RD |
| 3:29 PM | - | 2711 Pinnacles Rd |
| 3:31 PM | - | DOME RD & PINNACLES RD |
| 3:32 PM | - | BLUE QUILL RD & PINNACLES RD |
| 3:33 PM | - | 2370 Bonny Rd |
| 3:34 PM | - | Bouchie Lake Store / 2418 Norwood Rd |
| 3:34 PM | - | 2370 NORWOOD Road |
| 3:35 PM | - | Norwood Rd & Barker Rd |
| 3:36 PM | - | LOOP RD & NORWOOD RD |
| 3:37 PM | - | 2507 Norwood Road |
| 3:38 PM | - | 2520 Norwood Rd |
| 3:39 PM | - | 2514 Norwood Rd |
| 3:39 PM | - | 2534 NORWOOD Road |
| 3:40 PM | - | 2584 NORWOOD Road |
| 3:40 PM | - | Turn around at the end of Norwood / 2561 NORWOOD RD |
| 3:44 PM | - | PURSER CREEK RD & NORWOOD RD |
| 3:44 PM | - | 2610 Norwood Rd |
| 3:50 PM | - | 1948 Langley Rd |
| 3:50 PM | - | Morrow Rd & Langley Rd |
| 3:50 PM | - | 1896 Langley Rd |
| 3:51 PM | - | Turn left / LANGLEY RD & PARADISE RD |
| 3:53 PM | - | Stop at mailboxes on Gorder |
| 3:54 PM | - | 2293 GORDER Road |
| 3:55 PM | - | 2325 GORDER Road |
| 3:56 PM | - | North Gorder Road |
| 4:10 PM | - | Bus Garage / 1120 North Fraser Drive |
| | | |
| --- | --- | --- |
| 2:00 PM | - | Bus Garage / 1120 North Fraser Drive |
| 2:25 PM | - | Barlow Creek Elementary / 816 Barkerville Highway |
| 2:27 PM | - | Stop. / Grice Rd & Quesnel Canyon Rd |
| 2:31 PM | - | HILLCREST RD & BARKERVILLE HWY |
| 2:32 PM | - | Morosoff Rd & Barkerville Hwy |
| 2:33 PM | - | Stop. / GOLDMAN RD & BARKERVILLE HWY |
| 2:34 PM | - | Stop. / SWALLOW RD & BARKERVILLE HWY |
| 2:35 PM | - | 3972 MCLEAN Road |
| 2:36 PM | - | 1195 OMEGA Road |
| 2:38 PM | - | 3961 Schemenaur Rd |
| 2:38 PM | - | Barkerville Hwy & Schemenaur Rd |
| 2:41 PM | - | 3730 Raven Ridge Rd |
| 2:41 PM | - | 1292 Eastway Road |
| 2:41 PM | - | 1318 Eastway Rd |
| 2:44 PM | - | 1339 Webber Road |
| 2:47 PM | - | 3882 Birch Hill Road |
| 2:50 PM | - | 1318 Sunridge Rd |
| 2:52 PM | - | Blue Ridge Rd/Hwy 97 |
| 2:54 PM | - | 3857 BLUE RIDGE Road |
| 2:54 PM | - | Terrace Rd & Blue Ridge Rd |
| 3:05 PM | - | 3939 CARAVELLE Road |
| 3:06 PM | - | 3948 Caravelle Road |
| 3:07 PM | - | 3980 CARAVELLE Road |
| 3:07 PM | - | Omega Rd & Caravelle Rd |
| 3:08 PM | - | Elgin Rd & Schemenaur Rd |
| 3:13 PM | - | MATTHEWS RD & CHRISTYS RD |
| 3:14 PM | - | 1498 CHRISTYS Road |
| 3:14 PM | - | CHRISTYS RD & ROCKWOOD RD |
| 3:16 PM | - | 1451 Rockwood Rd |
| 3:33 PM | - | Correlieu Secondary School / 850 Anderson Drive |
| 3:47 PM | - | A&W / 3700 Hwy 97 N |
| 3:49 PM | - | SHADOW HEIGHTS RD & DRUMMOND RD |
| 3:51 PM | - | 4 mile store / 3949 Bernard Ave |
| 3:53 PM | - | Grice Rd & Quesnel Canyon Rd |
| 3:56 PM | - | Barlow Creek Elementary / 816 Barkerville Highway |
| 3:58 PM | - | FANSLAU RD & BARKERVILLE HWY |
| 3:59 PM | - | HILLCREST RD & BARKERVILLE HWY |
| 3:59 PM | - | MOROSOFF RD & BARKERVILLE HWY |
| 4:00 PM | - | GOLDMAN RD & BARKERVILLE HWY |
| 4:00 PM | - | SWALLOW RD & BARKERVILLE HWY |
| 4:03 PM | - | Barkerville Hwy & Schemenaur Rd |
| 4:05 PM | - | Webber Rd & Birch Hill Rd |
| 4:06 PM | - | 3804 Birch Hill Rd |
| 4:07 PM | - | Birch Hill Rd & Sunridge Rd |
| 4:11 PM | - | 3772 Raven Ridge Road |
| 4:11 PM | - | Turn Around / 1318 Eastway Rd |
| 4:15 PM | - | A115:Y149Webber Rd & Barkerville Hwy |
| 4:16 PM | - | 3641 Blue Ridge Rd |
| 4:17 PM | - | 1380 Barkerville Hwy |
| 4:24 PM | - | SCHEMENAUR RD & BIG BEN RD |
| 4:26 PM | - | 3927 Caravelle Road |
| 4:26 PM | - | 3947 Caravelle Road |
| 4:27 PM | - | 3980 Caravelle Road |
| 4:27 PM | - | Omega Rd & Caravelle Rd |
| 4:35 PM | - | MATTHEWS RD & CHRISTYS RD |
| 4:36 PM | - | 1476 Rockwood Rd |
| 4:54 PM | - | Bus Garage / 1120 North Fraser Drive |
| | | |
| --- | --- | --- |
| 1:40 PM | - | Bus Garage / 1120 North Fraser Drive |
| 2:10 PM | - | Parkland Elementary - Quesnel / 5016 Bjornson Road |
| 2:17 PM | - | FAVRE RD & BJORNSON RD |
| 2:17 PM | - | Bjornson Rd & Lakeshore Rd |
| 2:20 PM | - | 5282 Bjornson Rd |
| 2:22 PM | - | 542 10 Mile Lake Rd North |
| 2:23 PM | - | Quesnel Hixon Rd & Cameron Rd |
| 2:24 PM | - | 5499 Quesnel Hixon Rd |
| 2:25 PM | - | Turn Around / Quesnel Hixon Rd & Rau Rd |
| 2:30 PM | - | 5124 Quesnel Hixon Rd |
| 2:32 PM | - | 4871 Cave Road |
| 2:32 PM | - | 4870 Cave Road |
| 2:33 PM | - | ARMSTRONG RD & QUESNEL HIXON RD |
| 2:41 PM | - | Longbar Rd and Quesnel Hixon |
| 2:42 PM | - | Quesnel Hixon Rd & Salton Rd |
| 2:43 PM | - | Scott Rd |
| 2:45 PM | - | 4306 Quesnel-Hixon Road |
| 2:46 PM | - | Quesnel Hixon Rd & Couldwell Rd |
| 2:46 PM | - | 4131 QUESNEL-HIXON Road |
| 2:53 PM | - | Barlow Creek Elementary / 816 Barkerville Highway |
| 2:59 PM | - | 4-Mile Store & Coffee Shop |
| 3:08 PM | - | Stop. Pull off Hwy / OUTBACK BC |
| 3:12 PM | - | West Side Firehall / 345 Anderson Drive |
| 3:12 PM | - | Baker Crosswalk / Anderson Dr & Wade Ave |
| 3:15 PM | - | CSS / 850 Anderson Drive |
| 3:17 PM | - | Fulin Restaurant / 340 ANDERSON Drive |
| 3:20 PM | - | Firehall (Downtown) / 310 KINCHANT St |
| 3:21 PM | - | SHEPHERD AVE & VAUGHAN ST |
| 3:23 PM | - | 450 BOWRON Ave |
| 3:24 PM | - | 110 Bowron Ave |
| 3:24 PM | - | Super Save / 914 FRONT ST |
| 3:28 PM | - | Co op for work / 3551 HWY 97 N |
| 3:29 PM | - | Cemetery |
| 3:31 PM | - | BANNER RD & QUESNEL HIXON RD |
| 3:32 PM | - | 4067 Quesnel-Hixon Road |
| 3:32 PM | - | 4091 QUESNEL-HIXON Road |
| 3:32 PM | - | 4131 Quesnel-Hixon Road |
| 3:33 PM | - | SHARPE RD & QUESNEL HIXON RD |
| 3:34 PM | - | 4306 QUESNEL-HIXON Road |
| 3:35 PM | - | SCOTT RD & QUESNEL HIXON RD |
| 3:35 PM | - | Quesnel Hixon Rd &Salton Rd |
| 3:37 PM | - | Stop. Turn into Longbar Junction. / Longbar Pullover |
| 3:37 PM | - | Armstrong Rd/ Quesnel- Hixon Rd |
| 3:38 PM | - | 4716 Quesnel Hixon Road |
| 3:38 PM | - | 4821 Cave Rd |
| 3:39 PM | - | 4871 Cave Road |
| 3:39 PM | - | 4371 Cave Rd |
| 3:40 PM | - | 4968 Quesnel-Hixon Road |
| 3:41 PM | - | 5124 Quesnel Hixon Rd |
| 3:42 PM | - | CAMERON RD & QUESNEL HIXON RD |
| 3:46 PM | - | 5531 Quesnel Hixon Rd |
| 3:47 PM | - | Turn around / Quesnel Hixon Rd & Rau Rd |
| 4:03 PM | - | Bus Garage / 1120 North Fraser Drive |
| | | |
| --- | --- | --- |
| 2:20 PM | - | Bus Garage / 1120 North Fraser Drive |
| 2:23 PM | - | Voyageur Elementary School / 1337 Lark Avenue |
| 2:32 PM | - | 723 ABBOTT Drive |
| 2:34 PM | - | Fire Hall (West) / 345 ANDERSON Drive |
| 2:38 PM | - | Correlieu Secondary School / 850 Anderson Drive |
| 2:55 PM | - | Quesnel Junior School / 950 Mountain Ash Road |
| 3:03 PM | - | Westside Firehall (2nd Stop) / 345 ANDERSON Drive |
| 3:04 PM | - | Baker Daycare / WADE AVE & WILLIS ST |
| 3:05 PM | - | Webster Ave Daycare / 447 WINDER St |
| 3:13 PM | - | CSS / 850 Anderson Drive |
| 3:15 PM | - | 1071 West Fraser Road |
| 3:21 PM | - | 563 MARSH Road |
| 3:21 PM | - | 576 MARSH Road |
| 3:21 PM | - | KUPFERSCHMIDT RD & MARSH RD |
| 3:22 PM | - | 589 MARSH RD |
| 3:22 PM | - | 647 Marsh Road |
| 3:23 PM | - | 1670 Camille Rd |
| 3:26 PM | - | 1135 MARSH Road |
| 3:26 PM | - | 1146 Marsh Rd |
| 3:27 PM | - | PETERBROOK RD & MARSH RD |
| 3:27 PM | - | 1238 MARSH RD |
| 3:27 PM | - | 1251 Marsh Rd |
| 3:29 PM | - | Turn around at cattle guard / MARSH RD & SARGENT RD |
| 3:30 PM | - | 1509 Marsh Rd |
| 3:55 PM | - | Bus Garage / 1120 North Fraser Drive |
| | | |
| --- | --- | --- |
| 2:25 PM | - | Bus Garage / 1120 North Fraser Drive |
| 2:40 PM | - | Red Bluff Lhtako Elementary / 1533 Maple Drive |
| 2:55 PM | - | QJS / 940 Mountain Ash Rd |
| 3:05 PM | - | (Westside) / 119 MARSH Drive |
| 3:10 PM | - | CSS / 850 Anderson Drive |
| 3:18 PM | - | 890 Rita Rd |
| 3:21 PM | - | Wal Mart (7-11) / 2320 Maple Drive East |
| 3:25 PM | - | Quesnel Junior School / 940 Mountain Ash Rd |
| 3:30 PM | - | 3421 Loloff Road |
| 3:31 PM | - | 3765 Hwy 97 S |
| 3:39 PM | - | DOG PRAIRIE RD & HWY 97 S |
| 3:39 PM | - | Durrel Trailer Park / Durrell Trailer Park |
| 3:39 PM | - | Northern Flowers / 4366 HWY 97 S |
| 3:40 PM | - | 4379 WHITE COTTON Road |
| 3:40 PM | - | 4335 Whitecotton Rd |
| 3:43 PM | - | Kersley Store / 4894 Edwards Rd |
| 3:44 PM | - | Kersley Elementary / 2899 Arnoldus Road |
| 3:49 PM | - | WHITE RD & ARNOLDUS RD |
| 3:49 PM | - | PARR RD & ARNOLDUS RD |
| 3:49 PM | - | BUDD RD & PARR RD |
| 3:50 PM | - | 2750 Budd Road |
| 3:50 PM | - | GRIMM RD & ARNOLDUS RD |
| 3:51 PM | - | Alamo / 4896 Edwards Rd |
| 3:52 PM | - | FRENCH RD & KERSLEY RD |
| 3:55 PM | - | BAKER KERSLEY RD & FRENCH RD |
| 3:56 PM | - | FRENCH RD & HILL LAKE RD |
| 3:57 PM | - | 5382 HILL LAKE Road |
| 4:20 PM | - | Bus Garage / 1120 North Fraser Drive |
| | | |
| --- | --- | --- |
| 2:10 PM | - | Bus Garage / 1120 North Fraser Drive |
| 2:27 PM | - | Bouchie Lake Elementary / 2074 Blackwater Road 7 |
| 2:33 PM | - | 2903 Pinnacles Rd |
| 2:33 PM | - | Blue Quill Rd & Pinnacles Rd |
| 2:34 PM | - | 2835 Pinnacles Rd |
| 2:35 PM | - | DOME RD & PINNACLES RD |
| 2:36 PM | - | Turn Around / Murray Rd / Pinnacles Rd |
| 2:37 PM | - | 2682 Pinnacles Rd |
| 2:38 PM | - | HAY HILL RD & NAZKO RD |
| 2:38 PM | - | Brennen Rd & Nazko Rd |
| 2:39 PM | - | 1891 Rawlings Rd |
| 2:40 PM | - | 1961 Rawlings Rd |
| 2:41 PM | - | Turn Around / 1987 Rawlings Rd |
| 2:42 PM | - | Rawlings Rd & Stanyer Rd |
| 2:45 PM | - | Moose Meadows Pull Out / 2880 Nazko Rd |
| 2:47 PM | - | 3018 Nazko Rd (Past Paley Rd for visibility) |
| 2:48 PM | - | Nazko Rd & Winword Rd |
| 2:48 PM | - | 3113 Nazko Rd |
| 2:55 PM | - | GILBERT RD. NO 1/NAZKO RD |
| 3:00 PM | - | Pull over / BLUESTONE RD & NAZKO RD |
| 3:06 PM | - | Stop  / Rainbow Rd & Nazko Rd |
| 3:06 PM | - | 5266 NAZKO RD |
| 3:07 PM | - | Grevatt Rd / Nazko Rd |
| 3:10 PM | - | Syvia's Cafe / 5610 NAZKO Road |
| 3:11 PM | - | 331 TIBBLES RD |
| 3:14 PM | - | 654 Tibbles Rd |
| 3:14 PM | - | 605 Tibbles Rd |
| 3:18 PM | - | 1291 Tibbles Rd |
| 3:21 PM | - | Dobler Rd & Tibbles Rd |
| 4:25 PM | - | Bus Garage / 1120 North Fraser Drive |
| | | |
| --- | --- | --- |
| 2:08 PM | - | Bus Garage / 1120 North Fraser Drive |
| 2:23 PM | - | Red Bluff Lhtako Elementary / 1533 Maple Drive |
| 2:36 PM | - | Oak Ave & Maple Dr |
| 2:37 PM | - | ELLISON RD & MAPLE DR |
| 2:37 PM | - | Fern Rd/Maple Drive |
| 2:44 PM | - | Carson Elementary School / 1240 Graham Ave |
| 2:46 PM | - | MAILBOXES across from Lowe St |
| 2:46 PM | - | Pool by Request / 500 N Star Rd |
| 2:47 PM | - | Stop  / NADEAU ST & JOHNSTON AVE |
| 2:47 PM | - | City Bus  NICKEL RIDGE AVE & NADEAU ST |
| 2:47 PM | - | NETTERFIELD AVE & NADEAU ST |
| 2:48 PM | - | NASON ST & NADEAU ST |
| 2:58 PM | - | Quesnel Junior School / 940 Mountain Ash Rd |
| 3:04 PM | - | BRIAR RD & MAPLE DR |
| 3:05 PM | - | OAK AVE & MAPLE DR |
| 3:06 PM | - | 926 MAPLE Drive |
| 3:07 PM | - | ELLISON RD & MAPLE DR |
| 3:08 PM | - | Lindsay Cres & Plywood Rd |
| 3:09 PM | - | CARRY ST & JOHNSTON AVE |
| 3:10 PM | - | GARDNER ST & JOHNSTON AVE |
| 3:11 PM | - | Graham Ave City Bus  1290 Johnston Ave |
| 3:11 PM | - | Moffat Ave & Johnston Ave |
| 3:12 PM | - | Johnston Ave & Lowe St |
| 3:12 PM | - | NADEAU ST & JOHNSTON AVE |
| 3:13 PM | - | NICKEL RIDGE AVE & NADEAU ST |
| 3:14 PM | - | NETTERFIELD ST & NADEAU ST |
| 3:15 PM | - | NASON ST & NADEAU ST |
| 3:18 PM | - | 1421 Sword Ave |
| 3:27 PM | - | Correlieu Secondary School / 850 Anderson Drive |
| 3:38 PM | - | Nadeau St & Nason St |
| 3:38 PM | - | Netterfield St & Nason St |
| 3:39 PM | - | Nadeau St & Netterfield St |
| 3:39 PM | - | Nadeau St & Nagra Ave |
| 3:39 PM | - | NICKEL RIDGE AVE & NADEAU ST |
| 3:40 PM | - | NADEAU ST & JOHNSTON AVE |
| 3:41 PM | - | LAMBERT ST & JOHNSTON AVE |
| 3:41 PM | - | LEONARD ST & JOHNSTON AVE |
| 3:42 PM | - | SARGENT ST & JOHNSTON AVE |
| 3:42 PM | - | GARDNER ST & JOHNSTON AVE |
| 3:46 PM | - | LINDSAY CRES & PLYWOOD RD |
| 3:48 PM | - | ELLISON RD & MAPLE DR |
| 3:49 PM | - | Briar Rd & Maple Dr |
| 3:52 PM | - | BORREGARD RD & MAPLE DR |
| 3:53 PM | - | SPRUCE ST & MAPLE DR |
| 3:53 PM | - | KUBE ST & MAPLE DR |
| 3:55 PM | - | LUST RD & MOUNTAIN ASH RD |
| 4:20 PM | - | Bus Garage / 1120 North Fraser Drive |
| | | |
| --- | --- | --- |
| 2:10 PM | - | Bus Garage / 1120 North Fraser Drive |
| 2:23 PM | - | Red Bluff Lhtako Elementary / 1533 Map |
| 2:40 PM | - | CYPRESS RD & MOUNTAIN ASH RD |
| 2:40 PM | - | DOGWOOD AVE & MOUNTAIN ASH RD |
| 2:41 PM | - | LUST RD & MOUNTAIN ASH RD |
| 2:43 PM | - | Lakeview Elementary - Quesnel / 1525 B |
| 2:50 PM | - | Pooch Palace / Sales Rd W / Hwy 97 S |
| 2:51 PM | - | 2146 SALES Road West |
| 2:52 PM | - | SYMINGTON RD & SALES RD W |
| 2:54 PM | - | Richbar Trailer Park / 2379 Red Bluff |
| 2:55 PM | - | 2412 Red Bluff Road |
| 2:56 PM | - | LAWLOR RD & RED BLUFF RD |
| 2:57 PM | - | 2843 Red Bluff Road |
| 2:57 PM | - | 2933 Red Bluff Road |
| 2:57 PM | - | 2970 Red Bluff Road |
| 2:58 PM | - | HUBERT RD & RED BLUFF RD |
| 2:58 PM | - | 3051 RED BLUFF Road |
| 3:00 PM | - | RICHBAR HILL RD & RED BLUFF RD |
| 3:01 PM | - | Lovelidge Rd & Red Bluff Rd |
| 3:01 PM | - | Stop at Trailer Park / Roufosse Rd & |
| 3:03 PM | - | Red Bluff Rd & Hanson Pit Rd |
| 3:05 PM | - | Red Bluff Rd & Loloff Cres N |
| 3:06 PM | - | Red Bluff Rd & Loloff Cres S |
| 3:07 PM | - | Hazard Rd / Hazard Rd / Red Bluff Rd |
| 3:14 PM | - | 3356 Dale Lake Road |
| 3:16 PM | - | Turn around / ETTINGER RD & DALE LAKE |
| 3:24 PM | - | Northern Flowers / 4366 HWY 97 S |
| 3:25 PM | - | 4333 WHITE COTTON Road |
| 3:44 PM | - | Kersley Elementary School  / 2899 Arn |
| 3:51 PM | - | Kersley Dale Landing Rd / Hwy 97 S |
| 3:52 PM | - | 5264 Kersley Road |
| 3:53 PM | - | 5358 Kersley Rd |
| 3:54 PM | - | Hwy 97 S & Hold Rd |
| 3:58 PM | - | TORCHES RD & HWY 97 S |
| 3:58 PM | - | Holley Rd & Hwy 97 S |
| 4:03 PM | - | 6239 Hwy 97 S |
| 4:08 PM | - | YORSTON RD & HWY 97 S |
| 4:08 PM | - | 6905 Hwy 97 S |
| 4:09 PM | - | WINDT RD / HWY 97 S |
| 4:10 PM | - | 7570 Hwy 97 S |
| 4:13 PM | - | LANSDOWNE RD & HWY 97 S |
| 4:14 PM | - | 8045 Alexandria School Rd |
| 4:15 PM | - | Esdilagh Rd / Fridlington Rd & Hwy 97 |
| 4:32 PM | - | Spur Rd & Hwy 97 S |
| 4:35 PM | - | A&M Ranch / 10841 Hwy 97 S |
| 4:54 PM | - | 5801 Hwy 97 S |
| 5:15 PM | - | Bus Garage / 1120 North Fraser Drive |
| | | |
| --- | --- | --- |
| 1:40 PM | - | Bus Garage/ 1120 North Fraser Drive |
| 2:15 PM | - | Parkland Elementary - Quesnel / 5016 Bjornson Road |
| 2:16 PM | - | EAGLE RD & BJORNSON RD |
| 2:20 PM | - | Mailboxes / 5023 Pollard Rd |
| 2:23 PM | - | Turn around. / POLLARD RD & EASTWOOD RD |
| 2:26 PM | - | Browning Rd. / Schemenaur Rd & Hwy 97 N |
| 2:30 PM | - | RITCHIE RD & 10 MILE LAKE RD |
| 2:31 PM | - | 4864 10 Mile Lake Rd |
| 2:31 PM | - | 4930 10 Mile Lake Rd |
| 2:32 PM | - | 4956 10 Mile Lake Rd |
| 2:33 PM | - | 4866 10 Mile Lake Rd |
| 2:39 PM | - | 4304 Hwy 97 N |
| 2:46 PM | - | McNaughton Centre / 241 Kinchant Street |
| 2:50 PM | - | Firehall / 345 ANDERSON Drive |
| 3:10 PM | - | Correlieu Secondary School / 850 Anderson Drive |
| 3:17 PM | - | Eldorado / 1813 Hwy 97 N |
| 3:18 PM | - | West Fraser for Working Students / Brownmiller Rd & Industrial Access Rd |
| 3:22 PM | - | 4304 Hwy 97 N |
| 3:22 PM | - | 4403 Hwy 97 N |
| 3:25 PM | - | Ten Mile Lake Rd |
| 3:27 PM | - | RITCHIE RD & 10 MILE LAKE RD |
| 3:28 PM | - | 4864 10 Mile Lake Rd |
| 3:28 PM | - | 4896 10 Mile Lake Rd |
| 3:29 PM | - | 4930 10 Mile Lake Rd |
| 3:29 PM | - | 4956 10 Mile Lake Rd |
| 3:29 PM | - | 4866 10 Mile Lake Rd |
| 3:38 PM | - | Turn around. / POLLARD RD & EASTWOOD RD |
| 3:44 PM | - | Browning (2nd) / Schemenaur Rd & Hwy 97 N |
| 3:48 PM | - | EAGLE RD & BJORNSON RD |
| 3:50 PM | - | Parkland Elementary - Quesnel / 5016 Bjornson Road |
| 3:51 PM | - | FAVRE RD & BJORNSON RD |
| 3:51 PM | - | CLOUSTON RD & BJORNSON RD |
| 3:53 PM | - | Hlady Rd & Kirby Rd |
| 3:54 PM | - | HEPPNER RD & KIRBY RD |
| 3:54 PM | - | 5480 Kirby Rd |
| 3:55 PM | - | 5538 Kirby Rd |
| 3:55 PM | - | 5551 Kirby Rd |
| 3:55 PM | - | 5575 Kirby Rd |
| 3:56 PM | - | 5627 Kirby Rd |
| 4:17 PM | - | Bus Garage / 1120 North Fraser Drive |
| | | |
| --- | --- | --- |
| 2:25 PM | - | Bus Garage / 1120 North Fraser Drive |
| 2:37 PM | - | Carson Elementary School / 1240 Graham Ave |
| 2:45 PM | - | Rec Centre / 500 N STAR RD |
| 2:53 PM | - | Firehall (Westside) / 345 ANDERSON Drive |
| 2:55 PM | - | BAKER CROSSWALK |
| 3:00 PM | - | Correlieu Secondary School / 850 Anderson Drive |
| 3:07 PM | - | McDonald's / 101 N STAR RD |
| 3:15 PM | - | Quesnel Junior School / 940 Mountain Ash Rd |
| 3:17 PM | - | Maple Park Church / 2075 BALSAM Ave |
| 3:17 PM | - | Elm St & Balsam Ave |
| 3:18 PM | - | 634 Elm St |
| 3:19 PM | - | Elm St Trailer Parks |
| 3:19 PM | - | City Bus  CEDAR AVE & ELM ST |
| 3:20 PM | - | Lordco / 2281 CEDAR Ave |
| 3:20 PM | - | Cloverdale Paint / 464 JUNIPER Road |
| 3:21 PM | - | Frank's / 2312 QUESNEL HYDRAULIC RD |
| 3:22 PM | - | Make Traxx / 2180 Valhalla Road |
| 3:22 PM | - | 2110 Valhalla Road |
| 3:27 PM | - | 2318 Sales Rd E |
| 3:46 PM | - | Teofil / Yendryas / 2284 Teofil Road |
| 3:47 PM | - | KEITH RD & JEFF RD |
| 3:47 PM | - | 3184 Keith Road |
| 3:47 PM | - | 3460 HAYMAN Crescent |
| 3:48 PM | - | 3255 HAYMAN Crescent |
| 3:49 PM | - | 3160 YENDRYAS RD |
| 3:51 PM | - | Joy Rd / Dragon Lk / 3045 Dragon Lake Rd |
| 3:52 PM | - | Hwy 97 S & Dale Lake Rd |
| 3:52 PM | - | 3330 Dale Lake Road |
| 3:52 PM | - | 3361 Dale Lake Road |
| 3:53 PM | - | 3505 DALE LAKE Road |
| 3:58 PM | - | Turn Around / Durrell Rd & Dale Lake Rd |
| 3:59 PM | - | 3778 Johnson Rd |
| 4:00 PM | - | 3878 Johnson Rd |
| 4:01 PM | - | 3750 JOHNSON Road |
| 4:02 PM | - | 3657 JOHNSON Road |
| 4:03 PM | - | Cariboo Peat & Gravel / Johnson Rd & Terrico Rd |
| 4:04 PM | - | 2644 JOHNSON RD |
| 4:30 PM | - | Bus Garage / 1120 North Fraser Drive |
| | | |
| --- | --- | --- |
| 2:25 PM | - | Bus Garage / 1120 North Fraser Drive |
| 2:38 PM | - | Riverview Elementary / 346 Hartley Street |
| 2:46 PM | - | Firehall (Westside) / 345 ANDERSON Drive |
| 2:47 PM | - | Stop in front of Baker School / 610 Wade Ave |
| 2:50 PM | - | CSS / 850 Anderson Drive |
| 2:57 PM | - | 2282 Maple Dr |
| 3:05 PM | - | QJS / 938 Mountain Ash Rd |
| 3:14 PM | - | Firehall (Westside) / 345 ANDERSON Drive |
| 3:20 PM | - | CSS / 850 Anderson Drive |
| 3:22 PM | - | 181 North Fraser Drive |
| 3:28 PM | - | EDKINS ST & N FRASER DR |
| 3:28 PM | - | FELKER AVE & N FRASER DR |
| 3:29 PM | - | GEMINI ST & N FRASER DR |
| 3:30 PM | - | 1458 N FRASER DR |
| 3:33 PM | - | Tuesday Only  / Quesnel Golf Course |
| 3:35 PM | - | PARADISE RD & BLACKWATER RD |
| 3:45 PM | - | HAY HILL RD & NAZKO RD |
| 3:46 PM | - | BRENNEN RD & NAZKO RD |
| 3:47 PM | - | RAWLINGS RD & NAZKO RD |
| 3:48 PM | - | Moose Meadows / 2861 NAZKO Road |
| 3:49 PM | - | MILBURN LAKE RD & NAZKO RD |
| 3:50 PM | - | PALEY RD & NAZKO RD |
| 3:50 PM | - | SOMERVILLE RD & NAZKO RD |
| 3:51 PM | - | WINWORD RD & NAZKO RD |
| 3:53 PM | - | 3116 NAZKO RD |
| 4:05 PM | - | BLUESTONE RD & NAZKO RD |
| 4:10 PM | - | 5058 Nazko Rd |
| 4:13 PM | - | 5266 Nazko Rd |
| 4:14 PM | - | Grevatt Rd / Nazko Rd |
| 4:18 PM | - | Sylvia's Café / 5610 NAZKO Road |
| 4:19 PM | - | 354 Tibbles Rd |
| 4:21 PM | - | Tibbles Rd & Clarke Rd |
| 4:23 PM | - | 644 Tibbles Rd |
| 4:25 PM | - | Turn Around / 1291 Tibbles Rd |
| 5:00 PM | - | Bus Garage / 1120 North Fraser Drive |
| | | |
| --- | --- | --- |
| 2:15 PM | - | Bus Garage / 1120 North Fraser Drive |
| 2:35 PM | - | Red Bluff Lhtako Elementary / 1533 Maple Drive |
| 2:55 PM | - | QJS North Quesnel Students Only / 950 Mountain Ash Road |
| 3:07 PM | - | Firehall (Downtown) / 310 Kinchant St |
| 3:07 PM | - | MCNAUGHTON AVE & KINCHANT ST |
| 3:07 PM | - | NQDS (Daycare) / 450 Bowron Ave |
| 3:08 PM | - | MCNAUGHTON AVE & CALLANAN ST |
| 3:10 PM | - | Shepherd Ave & Vaughan St |
| 3:18 PM | - | Lifepoint Church / 288 Flamingo St |
| 3:19 PM | - | City Bus Stop  / 101 Blair St |
| 3:20 PM | - | Firehall (Westside) / 345 Anderson Drive |
| 3:22 PM | - | Baker Crosswalk / 611 Anderson Drive |
| 3:23 PM | - | CSS / 850 Anderson Drive |
| 3:38 PM | - | Quesnel Junior School / 942 Mountain Ash Rd |
| 3:39 PM | - | JADE ST & TAMARACK AVE |
| 3:41 PM | - | Red Willow Rd / Arbutus Rd & Red Willow Rd |
| 3:42 PM | - | 2302 Agate Ave |
| 3:42 PM | - | Stop (mailboxes) / 2401 Agate Ave |
| 3:43 PM | - | Flint / Beryl / 2358 Flint Road |
| 3:44 PM | - | Lakeview Elementary / 2406 Dragon View Place |
| 3:44 PM | - | Beryl / Gook / 1402 Beryl St |
| 3:45 PM | - | Gook Rd & Weldon Rd |
| 3:45 PM | - | Gook Rd & Croft Rd |
| 3:45 PM | - | Beach Cres & Gook Rd |
| 3:46 PM | - | Stop/ Gook Rd & Spruce Ridge Rd |
| 3:47 PM | - | 3331 Gook Rd |
| 4:00 PM | - | Bus Garage / 1120 North Fraser Drive |