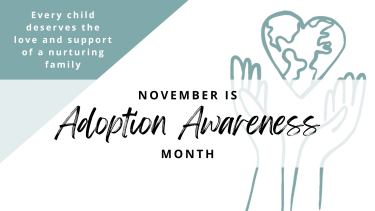 Adoption in British Columbia
Help us celebrate Adoption Awareness month and help raise awareness for children and youth still waiting for permanent families.
Adoptive families make a difference in the lives of children and youth by providing care, stability, and a sense of belonging. This month, the province is celebrating the families that give children and youth love and support as permanent members of their family. These families ensure that children and youth have a strong foundation to build their lives and stay connected to their community and culture.
November is also about recognizing that there are children who are still in need of permanent homes. Every child deserves the love and support of a nurturing family. There continues to be a need for more adoptive families in British Columbia to provide children with permanent, secure, and loving homes.
BC Adoption Resources
The Ways to Adopt in British Columbia Website provides information on adoption in British Columbia, such as infant adoption, relative and step-parent adoption, and adopting a child or youth from another country;
Adopt BC Kids is an online portal that provides British Columbians wishing to adopt children and youth from foster care with information and guidance through their adoption application; and