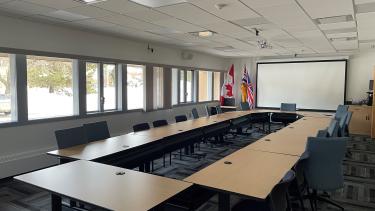 2023/2024 Preliminary Budget Public Meeting
-
SCHOOL DISTRICT NO. 28 (QUESNEL)
BOARD OF EDUCATION
PUBLIC BUDGET MEETING
The Quesnel Board of Education is pleased to offer a public Budget meeting on Tuesday, April 25, 2023 at the School Board Office, 401 North Star Road beginning at 3:30 p.m. for input and discussion regarding the 2023/2024 Annual Budget.
Trustees are interested in hearing the Community's views on the key areas that the School District should focus its resources as it prepares the 2023/2024 Preliminary Budget.  This is an opportunity for the Community to contribute their views to budget discussions.
Your comments and feedback are appreciated, we hope to see you there or send comments/suggestions to jenniferwoollends@sd28.bc.ca .
For further information contact Dan Lowndes, Superintendent of Schools/ CEO (250-992-8802), Jennifer Woollends, Secretary-Treasurer (250-992-8802) or Tony Goulet, Chairperson of the Board (250-983-3519).