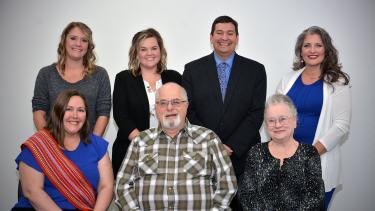 Board of Education Chairperson and Vice-Chairperson
November 17, 2022
November 17, 2022
Board of Education Chairperson and Vice-Chairperson
 On November 16, 2022, the Quesnel Board of Education held its annual election for Board Chairperson and Vice-Chairperson as per Policy & Procedures 130 – Board Operation.
 Tony Goulet was re-elected as Chairperson of the Board of Education for a one-year term.  Mr. Goulet was first elected to the Board of Education in 2004 and has held a number of positions over the years including Chairperson, Vice-Chairperson and has chaired several Board committees.
Lisa  Boudreau was elected as Vice-Chairperson for a one-year term.  Ms. Boudreau was elected to the Board of Education in October 2022 and has been connected to the Quesnel School District for many years as a past-employee as well as a member and Chairperson of the District Parent Advisory Council (DPAC).
The Board thanks trustee David Chapman for his commitment to the Vice-Chairperson position for the past year.
For more information, please contact:
Dan Lowndes, Superintendent
SD28 Quesnel
250-992-8802/ danlowndes@sd28.bc.ca